INDIAN INGREDIENTS - PULSES, RICE & SEEDS

What To Eat Tonight

6 Healthy Japanese Dishes
Many people think that Japanese recipes are complex and need expert tuition. Not necessarily so! Our range of recipes are so easy.
17 Simple Leftover Recipes
What do you do with the leftovers? There are so many really great ways to make use of them that your should never waste anything.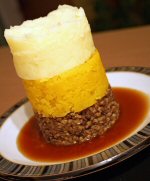 98 Unusual Recipes
There are lots of recipes for some foods, but here we offer a selection of recipes that are truly out of the ordinary. You'll be amazed.