8 - THIS IS TOUGH TO PULL OFF
What To Eat Tonight

68 Easy Pork & Ham Recipes
Pork is a meat fit for kings. From Filet Mignon with Sage and Rosemary to Gammon with Cumberland Sauce, we can show you the whole range.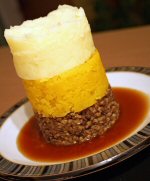 99 Unusual Recipes
There are lots of recipes for some foods, but here we offer a selection of recipes that are truly out of the ordinary. You'll be amazed.

148 Fried & Grilled Meals
Fried and Grilled (Broiled) food is usually quick and easy to do. Our whole range goes from stupidly simple to fiendishly complex!