VEGETARIAN RECIPES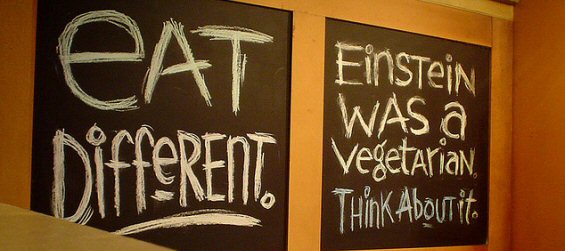 The word vegetable usually means an edible plant or part of a plant other than a sweet fruit or seed. This usually means the leaf, stem, or root of a plant. However, the word is not scientific, and its meaning is largely based on culinary and cultural tradition. Some vegetables can be consumed raw, some may be eaten raw or cooked, and some must be cooked in order to be edible. Vegetables are most often cooked in savoury or salty dishes.
Only a few years ago the choice of vegetables in the shops was limited to basics such as carrots, potatoes, cabbage etc. Nowadays there is a whole range of 'foreign' vegetables available all year round. And I can assure you that vegetables do NOT have to be boring or tasteless as I shall prove in the recipes that follow...
  *** VEGETARIAN RECIPES ***  
ARTICHOKE
ASPARAGUS
AUBERGINE (EGGPLANT)
BATTERS AND DOUGHS
BROCCOLI
CABBAGE
CARROTS
CAULIFLOWER
CELERY
CHEESE
CHICKPEAS
COURGETTES (ZUCCHINI)
CUCUMBER
EGGS
FRUIT
KIDNEY BEANS
LEEKS
MUSHROOMS
NOODLES
OKRA (GUMBO)
ONIONS
PASTA
PEAS
POTATOES
PUMPKIN
RICE
SOUP
SPINACH
SWEET POTATOES
TOMATOES
VARIOUS
What To Eat Tonight

385 Super Summer Recipes
No time like the summer for those lovely light meals that can be quickly prepared. Get some sunshine into your life with some great recipes.

21 Tasty Italian Dinners
Italian food has a great reputation for a very good reason - it's great food! Don't miss the chance to cook Italian with us.

134 Vegetarian Recipes
Not everybody is a carnivore. If you prefer vegetables, here's a selection that will give you a choice of some really stunning dishes.