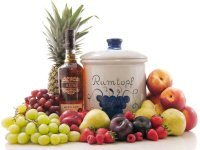 Rumtopf

      Preparation Time: 1 Hour + waiting
A Top Choice Recipe for Simplicity
Ingredients for Rumtopf


Currently displaying quantities in
US Imperial
Measurements
to serve many:
1 lb
fresh fruit from the list below
8 oz
granulated sugar
Good quality (unflavoured) dark rum
How to Cook Rumtopf
Wash and dry the inside of the Rumtopf. Wash and dry the first chosen fruit and remove any stems, seed and pits (see the list below). Place the first fruit into a large bowl and add the sugar. Leave this for at least one hour to macerate (the fruits will release their own juices). Place the fruit and sugar (and juices) into the Rumtopf jar and add enough rum to cover the fruit by at least 1" (2.5cm).

Cover the top of the Rumtopf jar with plastic cling-film to avoid evaporation and place the lid firmly on top. Store in a cool place away from heat and direct sunlight. (Like me, you can even store the Rumtopf in the refrigerator!)

Every week or so, you can add an additional layer of fruit, following the same instructions as above until your Rumtopf is full. Always use half the weight of sugar to fruit. There is no rule about how long you should wait before adding each layer of fruit so, if all the fruit you want to use is available on the same day, you can fill up the Rumtopf jar with different layers all in one go.

Then allow the jar to sit for at least 8 to 10 weeks (by all means feel free to "test" the fruit along the way - it's a chef's right!). Check periodically to make sure that fermentation is not taking place. If you see fermentation bubbles beginning to develop (or smell a certain 'yeastiness'), add rum that is 151º proof to suppress the fermentation, and be sure to keep the jar in a cool, dark place.

Rumtopf is a versatile creature. You can serve it hot or cold (both fruits and syrup) over ice-cream, cake, flan, puddings, or cheese cake. Serve in an elegant dish topped with whipped cream or crème frâiche. Lay some of the warmed fruit onto a thin crêpe-like pancake and roll up the crêpe. You can even serve the strained liquid as a liquor or after-dinner cordial.

IDEAL fruits are:
Cherries
(any variety, stemmed and pitted. I always cut mine in half)
Apricots
(quartered - or sliced - & stoned)
Nectarines
(quartered - or sliced - & stoned)
Peaches
(quartered - or sliced - & stoned)
Pears
(cored, peeled & sliced)
Plums
(remove stone and half or quarter)
Grapes
(sweet seedless red or green grapes are ideal. I always cut mine in half)
Raspberries
(don't wash).Raspberries, will lose some of their bright red colour.
Red currants
(removed from the stem)
Strawberries
(don't wash, just remove stem & leaves and cut bigger ones in half). Strawberries, too, will soften and lose their bright red colour as they soak up the rum.
 
NOT recommended are:
Apples
(take on an odd texture)
Bananas
(too mushy)
Blackberries
(they can be bitter and can discolour the other fruits)
Blueberries
(they, too, can be bitter and can discolour the other fruits)
Cantaloupe
(will make the mixture watery)
Citrus Fruits
(too acidic)
Gooseberries
(too bitter)
Rhubarb
(can make mixture sour)
Watermelon
(will make the mixture watery)
GRAHAM'S HOT TIP:
Eagle-eyed readers will notice that some fruit floats. If you have a small plate or saucer that you can place on top of the fruit to help keep it submerged in rum, that's fine. If not, don't worry about it.
 
Reviews of Rumtopf
August 23 2014

I've found that rumtopf is actually quite easy to throw together since I make it in one batch where possible. If I add fruits later, I make sure to add 2 parts fruit and 1 part rum then stir the pot very carefully. You only have to add enough rum to cover the fruit completely. It's supposed to be a fruit preserve rather than a drink (although drinking the "juice" is a rather nice bonus!)

rae

(1 review)

 

January 03 2014

This is FANTASTIC!!! I really am not a big rum drinker so was a little worried if i would like it or not! No worries... this stuff is smoooooth and tastes so good! We tried it over ice cream tonight and it was awesome!!! I did put more cherries in it than the other fruits and berries. Never mind the fruit, this is an excellent drink!!! Thank you so much for posting this FABULOUS recipe!!!!

MysteryGuest

(2 reviews)

 

May 17 2013

OMG, this is so wicked! It has actually been a lot of fun too and I've been able to involve the kids. My latest batch includes apples, pears, grapes, strawberries, cherries, raspberries, plums and apricots. After a few weeks, I get to "testing" the fruit every so often :-) The rum quickly takes on a reddish hue and is rich and syrupy and has all this wonderful flavor that while strong is quite smooth. It tastes more potent than the original rum and builds wonderful visons of getting soused eating fortified fruit salad!! Rumtopfs truly are the gift of a benign god... every house should have one (or two) chilling in readiness!

gaby

(2 reviews)
More Delicious Recipe Ideas from NeedARecipe.com
What To Eat Tonight
17 Simple Leftover Recipes
What do you do with the leftovers? There are so many really great ways to make use of them that your should never waste anything.

84 Perfect Sunday Lunches
The traditional Sunday Lunch is not a thing of the past - it is making a comeback. When the family gets together for something special.

76 Easy Beef Dinners
Beef and Veal are so versatile, yet can be easily spoiled by using the wrong recipe. We offer you lots of really delicious options.
Other Fruit Recipes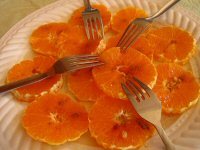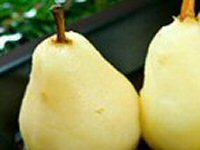 Somerset Pears
Somerset Pears are very much an 'adult' taste being slightly tangy rather than sweet. They can be served either hot or cold with a little cream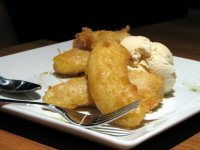 Fried Bananas
So Simple but so tasty! Fried Bananas are actually a great way to use up bananas that are maybe a little too ripe to eat normally.
Recipes That Are Trending Now