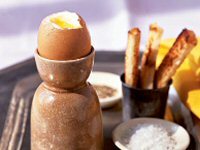 Boiled Egg

Preparation Time: 1 Minute
Cooking Time: 5 Minutes
Ingredients for Boiled Egg


Currently displaying quantities in
US Imperial
Measurements
1 or more medium-sized
eggs
How to Cook Boiled Egg
There are two or three acceptable methods of boiling an egg. The following is the most reliable way...

Put about 2" - 3" (5cm - 7½cm) of water in a pan. Bring the water towards the boil. Once the water just begins to bubble, gently lower your egg(s) into the water on a spoon. Bring the water up to boiling point and continue to boil, cooking for exactly five minutes from the moment you placed your eggs in the water. Remove the eggs from the pan and devour immediately (or gently crack one end to prevent further cooking inside the shell).

This method will provide you with an egg that has a soft yolk and a firm white. If you prefer your eggs softer or harder, you can decrease or increase the cooking time to suit your personal tastes. Always be sure that there is sufficient water in the pan to cover the eggs while they are cooking.

An alternative method is to place your eggs in a pan and cover with cold water by about ½" (1cm). Place over a high heat and as soon as the water is boiling, reduce the heat and simmer for 4 minutes. Naturally, you should serve with fingers of buttered toast!

VARIATIONS: To turn a soft-boiled egg into a hard-boiled egg (for sandwiches or salads), cook for 2-3 minutes longer (seven or eight minutes instead of five). Once cooked, remove the shell. This is best done by immersing the egg in cold water to quickly cool it, then roll it gently in the palms of your hands to crack the shell. This can then be carefully peeled away (and the job is made easier if you keep the egg or your hands wet).

Hard-boiled eggs can be stored (with the shells still on) in a refrigerator for 4 or 5 days (but do not try to freeze them). If, for any reason, your boiled eggs get mixed up with your fresh eggs, you can tell the difference using the 'Graham Spin Test'! Place the egg on a flat surface and spin it. If is spins and slows down evenly, it is hard-boiled. If it spins and slows down erratically, it has not been cooked.
GRAHAM'S HOT TIP:
To avoid the shell cracking when you put an egg in hot water, remove it from the fridge a little while before using to allow it to approach room temperature.

When boiling an egg, lower it gently into the pan using a spoon, just before the water actually boils. By adding a little vinegar to the water prior to putting the eggs in the pan, you will avoid any egg leaking out in the event that the shell is slightly cracked.

Reviews of Boiled Egg
August 12 2014

Nice to know there are still places where beginners can learn the essentials. Well done!

Geoff

(6 reviews)
More Delicious Recipe Ideas from NeedARecipe.com
What To Eat Tonight

58 Oven-Baked Dinners
No mess, no fuss, just throw it in the oven and leave it alone till it's ready to eat. That's the approximate theory! How close do we get?

52 Easy Lamb Dinners
Lamb is sometimes thought of as "tough" meat but, properly cooked, it is one of the finest meats for both everyday and when entertaining.

11 Weeknight Stir Fry Recipes
Stir-fried foods are a great way to get a meal together quickly and, with our range of recipes, you need never be stuck for ideas again.
Other Egg Recipes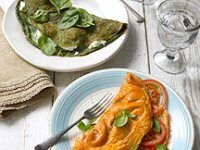 Spinach and Ricotta Omelette
This delicious Spinach and Ricotta Omelette will tickle your taste buds and will delight you if you are trying to lose weight.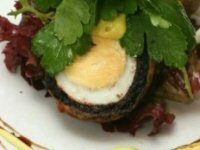 Black Pudding Scotch Eggs
Black Pudding Scotch Egg is a great cold addition to a buffet, with a salad, in a picnic, as a snack or hot with French Fries. Eat cold or warm.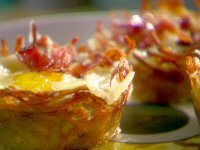 Eggs in Baskets
Eggs in Baskets are a great way to start the day, or perfect for a quick lunch of something tasty and unusual. The will really make your mouth water.