HEALTHY JAPANESE DISHES

What To Eat Tonight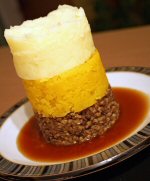 105 Unusual Recipes
There are lots of recipes for some foods, but here we offer a selection of recipes that are truly out of the ordinary. You'll be amazed.

135 Father's Day Recipes
What should I make him for Father's Day? Why not spoil him with one of our specially chosen Father's Day recipes? Go ahead - make his day!

18 Mouth-Watering Burgers
Burgers are so versatile. They can be made from almost any type of meat and they can be accompanied by a whole range of goodies.
Recipes That Are Trending Now