RECIPES FOR TWO

What To Eat Tonight

124 Recipes We're Loving
These are our editorial choices that we have tried and really enjoyed. A real mixture of recipes but all of them certain to please.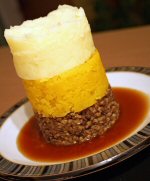 98 Unusual Recipes
There are lots of recipes for some foods, but here we offer a selection of recipes that are truly out of the ordinary. You'll be amazed.
140 Healthy Recipes
Just because it's healthy doesn't mean it needs to be boring and tasteless! Take a look at out healthy recipes for some great ideas.